Women Dedicated to Lives of Prayer, Service, and Evangelism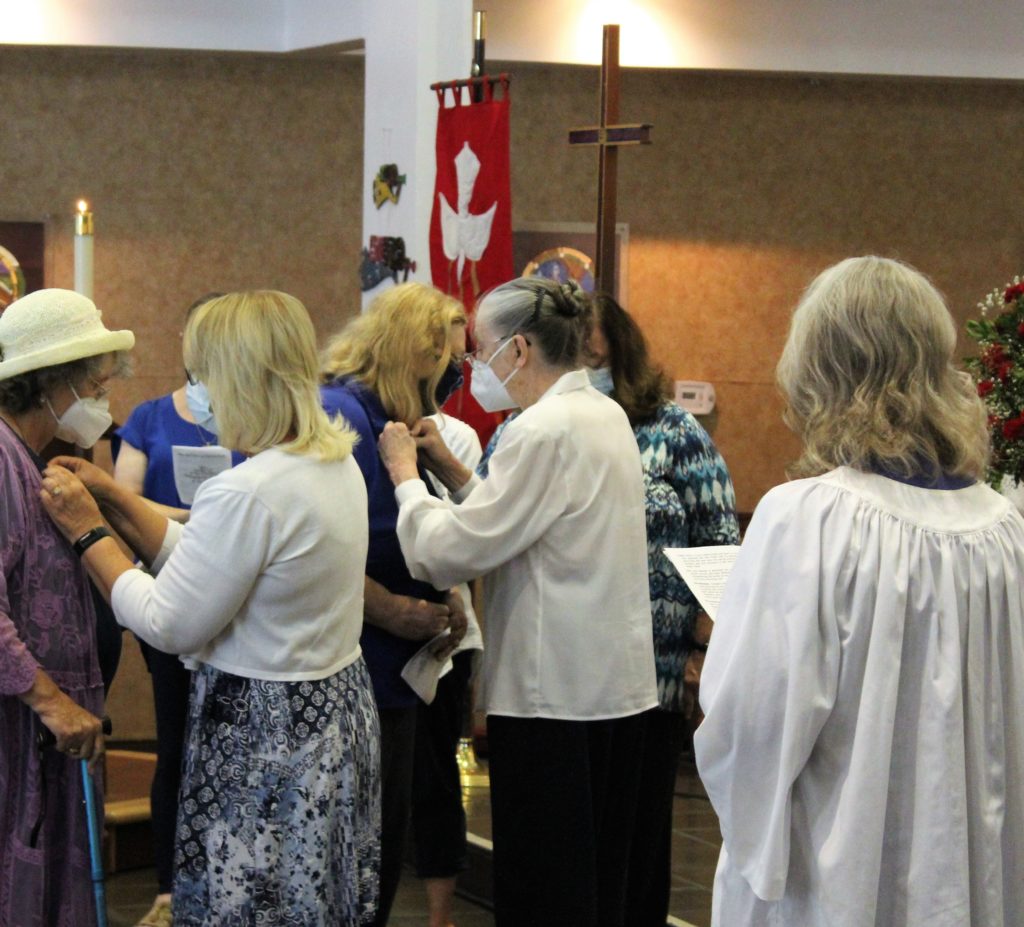 Sancta Sophia Chapter Service of Admission June 2022
On Pentecost Sunday, June 2022, two new members were admitted to our Sancta Sophia Chapter of the Daughters of the King. They have joined the other Daughters, who are available during communion on the second Sunday of the month to pray with any in need of healing of body, spirit, or mind.
The Order of the Daughters of the King is a lay women's order that is open to women of the Episcopal church and other churches in communion with it. The order promotes a spiritual sisterhood of women dedicated to lives of prayer, service, and evangelism.
The Sancta Sophia chapter at St. Mark's meets on the second Sunday of each month at 11:45 AM in Classroom 16. These meetings include fellowship, planning for service work, activities for spiritual growth, and prayer for each individual on the parish prayer list.
Daughters also meet online every Thursday morning to pray for the needs of the parish community. The chapter at St. Mark's is one of the largest in the Diocese of Los Angeles. Newcomers are welcome to join the training program offered every year or two. Contact dok@stmarks-upland.org